The science behind COUNTERSTROKE
Stroke occurs as a consequence of hemorrhagic insult or artery occlusion due to underlying cardiovascular disease. Pivotal in beneficial treatment of stroke is instant intervention. Blood clot dissolution using recombinant tissue plasminogen activator is the only pharmacological treatment demonstrated to limit neurological damage in stroke, but is only effective for patients who present within 3 hours after stroke onset.
A need for an efficacious therapy
Thus there is an unmet need for an efficacious therapy that can be administered within and beyond 3 hours to achieve neuroprotection. HMGB1, released during the cerebral ischemic event and the subsequent neuroinflammation, is a well-characterized mediator of inflammation. Beneficial effects of blocking HMGB1 are proven in preclinical stroke studies.
The drug to be developed is an Affibody molecule binding to and neutralizing HMGB1. Affibody molecules are engineered proteins significantly smaller than antibodies and therefore having favorable biodistribution properties, and a history of being efficient and non-toxic in clinical trials. In this application, we describe a multidisciplinary research consortium with Europe's leading scientists in HMGB1 research and in registry-based clinical trial and dissemination methodology. The consortium has unique potentials to bring a new treatment principle against cerebral stroke to clinical reality.
You can read more about Affibodies on the company's website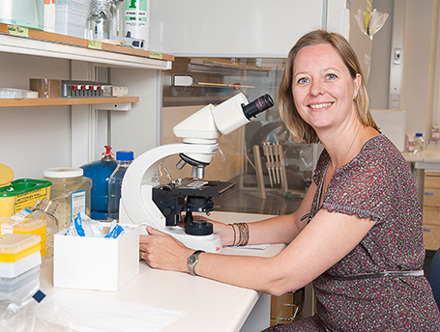 "Stroke is the brain equivalent of a heart attack"
--- from the WHO Atlas of heart disease and stroke